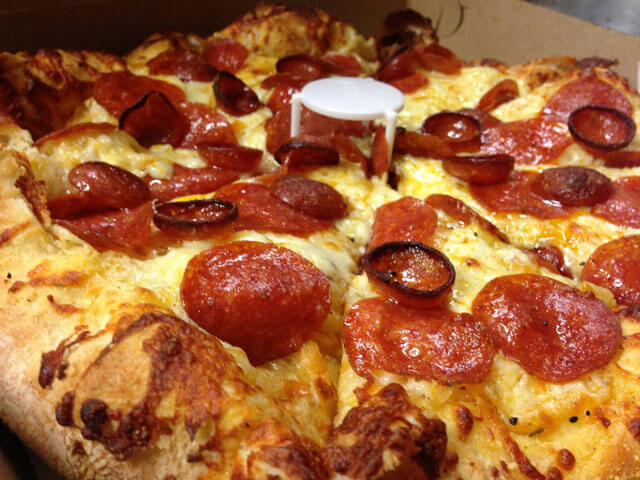 What makes Chester Cab Pizza so good?
Start with the crust. Our regular style pizza dough is made fresh in our store with a time-tested fermentation process that gives the crust a naturally good taste. Each order is hand-pressed and topped with our own sauce.
Our sauce is made with fresh packed California tomatoes. The best money can buy!
For cheese, we use Wisconsin whole milk mozzarella, which we cut in store. It retains that rich, buttery flavor that represents the cheese capital of the country.
We have an array of 25 fresh toppings to choose from. We're known for serving two types of pepperoni and a blend of two types of mushrooms when you order. Our fresh Italian sausage is made to our specifications by a local butcher.
And last of all, we bake our pizza on a stone deck hearth, which draws the moisture from the dough to give the crust a nice crisp tanning.
We are not the cheapest or the fastest, but we think our old fashioned style of making pizza is the best tasting. Chester Cab Pizza has been in business since 1982, and in our 31 years we have perfected the art of making good pizza.
5 Great Tasting Styles of Pizza

Something for Everyone!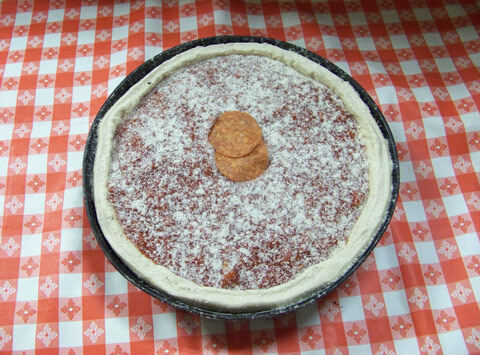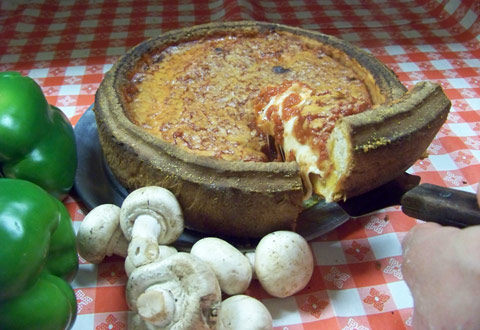 Our Famous Chicago Stuffed Pizza
The pizza that started it all! This stuffed pizza is more like a pie. A layer of our specially made dough forms the bottom and sides. Follow that with the toppings (stuffings) of your choice, which is then topped off with a specially blended mozzarella cheese. A thin layer of dough goes on top and is hand-pinched to the upper sides, which is then drizzled with a crushed tomato sauce and a sprinkling of Parmesan cheese. We bake the stuffed pizza for over half an hour until it reaches a deep golden brown. We suggest you eat with a fork and knife! Note: for delivery purposes, we only start the cut. You will need a basic dinner knife to finish it.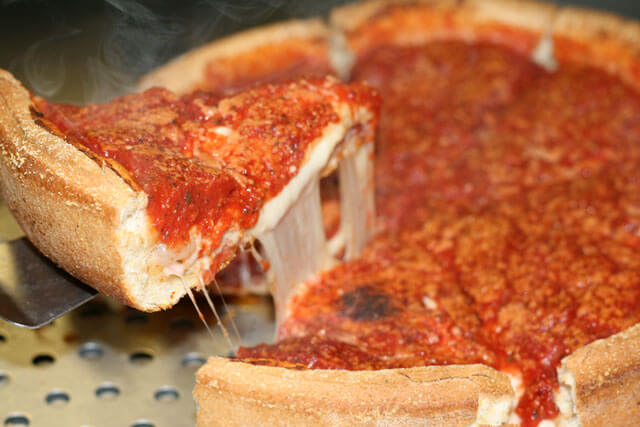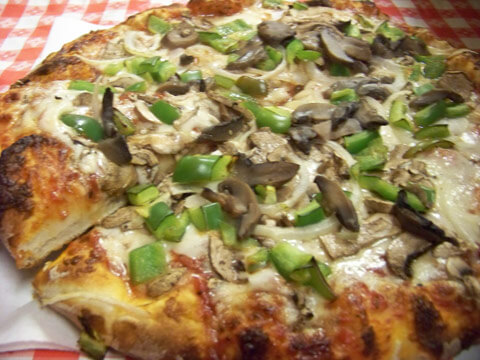 Our "Just as Famous" Regular Style Pizza
Baked on the Hearth!
Our regular style pizzas are made with our fresh homemade dough. Each one is hand pressed and sauced with our own recipe sauce. We cut and blend two types of mozzarella cheese. You choose the fresh toppings -- or pick from one of our 12 specialty pizzas. From that point, we slide the pizza off its wooden peel, right onto a brick deck. This is the old fashioned, time tested method that makes for the best crust as the brick draws the moisture from the dough.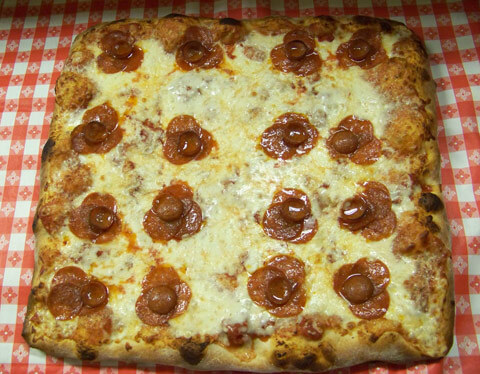 16 x 16 Square Pizza
Again, the same dough and baking process as our regular style pizza. We hand press into a 16" by 16" square so that you get more of that great taste for when you have more people to serve. Medium thickness, with a light and crispy crust.

New Expanded Menu!
Chester Cab Pizza, located at 707 Park Ave. has added new selections to its menu. Now customers can enjoy fresh garden salads or a daily fish fry in addition to all of Chester Cab's great pizza choices.
Another recent addition is the Chicken Pesto Pizza, topped off with chicken breast, pesto, feta and mozerella cheeses, is offered both in a chicago stuffed or hearth baked regular style.
Chester Cab Pizza started as The Pizza Station opposite Seabreeze Park on June 10th of 1982. Chester Cab has been voted a city favorite in City Newspaper's "Best of Rochester" poll multiple times.
Chester Cab's wings are fantastic! Read what City Newspaper had to say about them here.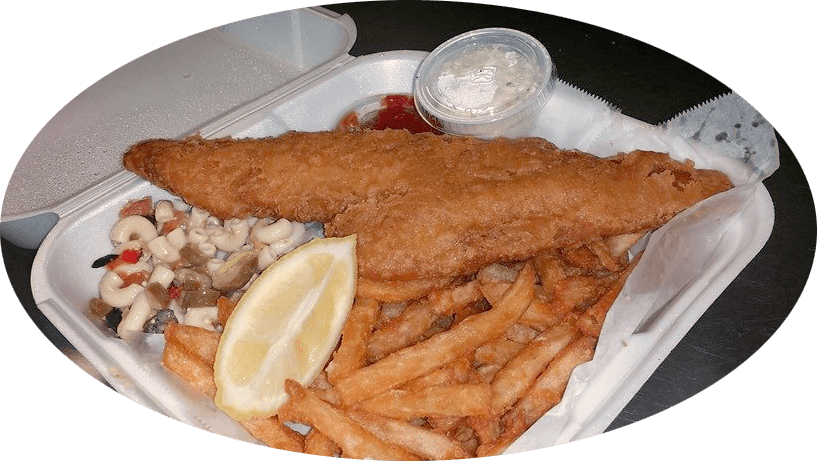 Hearth Baked Pizzas · Stuffed Pizzas · Cajun Fried Wings
Sicilian Sheet Pizzas · Fresh Baked Subs
Baked Calzones · Grilled BBQ Wings · Fish Fry · Salads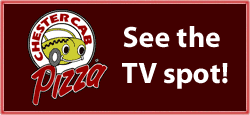 See the Chester Cab Pizza TV Spot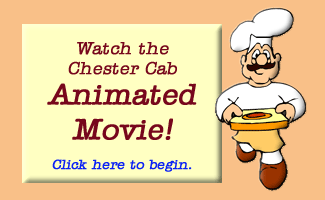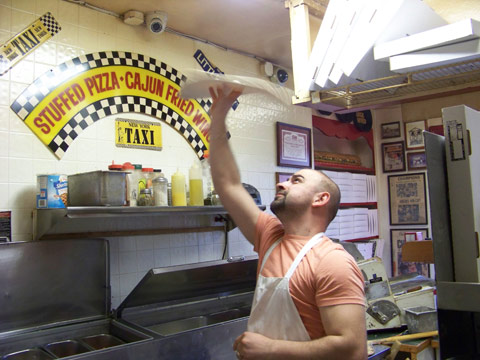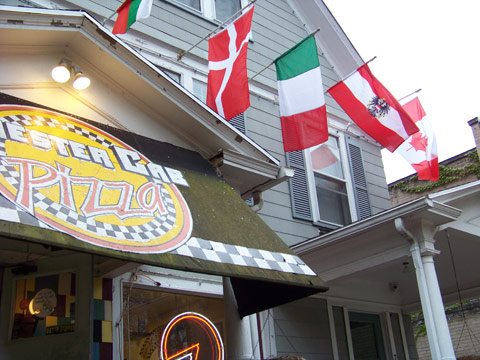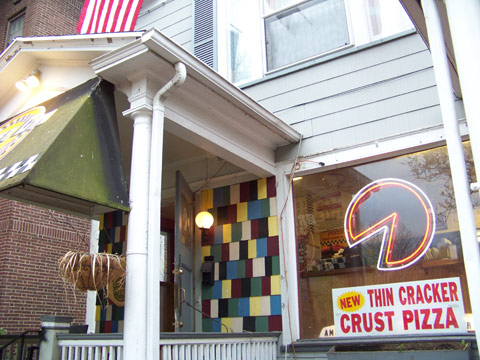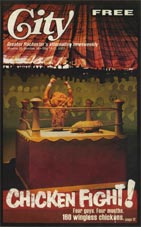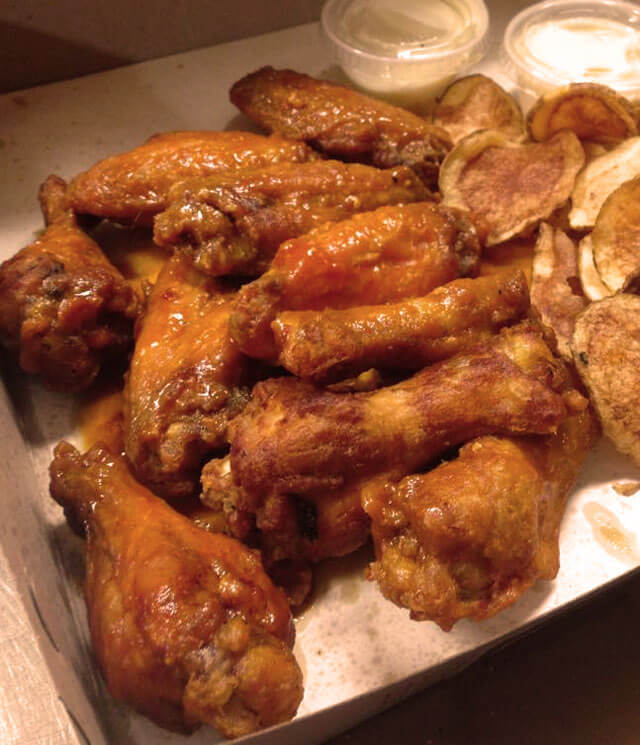 Can't Beat Our Toppings!
25 Different Choices
We use two types of pepperoni.
Both our Italian and chicken sausages are locally produced.
We cut and blend two types of mozzarella cheese.
We cut fresh mushrooms, onions, and green peppers from the farmers public market.
We use different sauces for each of our 5 styles of pizza.
Our dough is made fresh daily in house.
Our Ricotta is mixed to an old family recipe.
Our meatballs are real and handrolled, just like Grandma's!